Innovative Functional Design
[spacer]
[highlight]In the field of custom millwork, Hylan Design Ltd. has few rivals in its ability to transform your cabinetry ideas and needs into beautiful, functional, durable furniture and other products for residential and commercial spaces. Our materials and workmanship are of the highest quality, our designs and engineering are innovative and functional, and our service is responsive and meticulous. What distinguishes Hylan Design from other cabinet makers is the degree to which our clients are involved in the production of their pieces. Communication between client and craftsman is an essential element in the creation of every item that comes out of our shop.
[/highlight]
[button text="See all" link="gallery-foogallery" style="default" size="normal" target="_self" display="inline" class="portfolio-btn" icon="no"]
[row] [span6][highlight][spacer]
Hylan Design Ltd. was founded in 1986 by Ted Schultz, who studied woodworking and cabinet making at Western Michigan University. He wanted to establish an environment in which skilled, inventive craftsmen and designers could create beautiful, useful furniture and cabinets using the finest materials – furniture whose durability, style and detail would stand the test of time. Since then, Schultz has done exactly that, assembling a team of 10 artisans who in three decades have produced a variety of furniture and cabinetry of which its owners are extremely proud.
[spacer]
Although primarily woodworkers, staff at Hylan Design are also expert at building with stone, metal and glass. To satisfy various designs, we also work frequently in plastic and metal laminates, lighting, exotic woods and finishing techniques.
[/highlight][/span6] [span6] [spacer]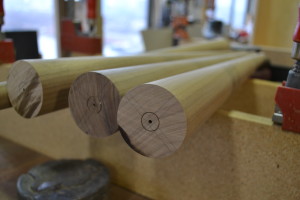 [/span6] [/row]
Save
Save
Save